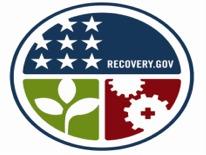 The American Recovery and Reinvestment Act of 2009 was passed by Congress and signed into law by President Obama on February 17, 2009. The purpose of the $787 billion Recovery package is to jump-start the economy to create and save jobs. The Recovery Act includes $13.61 billion for projects and programs administered by the US Department of Housing and Urban Development, 75 percent of which was allocated to state and local governments with the remaining 25 percent to be awarded through competition.
These investments will promote energy efficiency and create green jobs, support shovel-ready projects and assisted housing improvements, promote stable communities, and help families hardest hit by the economic crisis.  In the District of Columbia, almost $200 million will be made available for programs that provide housing, community and economic development, and assistance for low- and moderate-income persons and special populations.  This includes $61.4 million for public housing capital improvements and another $34.4 million in competitive grants to the DC Housing Authority.  Additional low income housing tax credit resources will also be available through the US Treasury Department.
DHCD is slated to receive $57 million [PDF] in stimulus funds. This includes funding allocated to DHCD on a formula basis as well as funding for competitive grants.  Generally, all funds must be spent or obligated within two to three years, although each grant program has specific requirements. 
General Guidance and Resources
DHCD Reporting Requirements Clarifying Guidance [PDF]
Implementing Reporting Requirements for DHCD Subrecipients and Vendors [PDF]
HUD Job Reporting Guidance [PDF]
 
ARRA Program Resources
Tax Credit Exchange Program (Section 1602)
The Recovery Act authorizes DHCD to provide $20.9 million in grants for the Low Income Housing Tax Credit (LIHTC) program in exchange for some of the District's 2009 Low Income Housing Tax Credit Ceiling.  Awards of funds made through this program must be subject to the same rules as LIHTCs.  This funding by the US Treasury Department must be subawarded to eligible projects on or before December 31, 2010. The first Section 1602 groundbreaking at the Jasper 29T Scattered-Site Project in Ward 8 on March 15, 2010.
Tax Credit Assistance Program (TCAP)
Funded by the US Department of Housing and Urban Development, TCAP provides DHCD with $11.6 million to assist tax credit projects that have been stalled as a result of low tax credit pricing.  Projects awarded Low Income Housing Tax Credits in fiscal years 2007, 2008, or 2009 are eligible for funding, with priority given to projects that are expected to be completed by February 2012.  DHCD announced TCAP awards to five eligible projects on October 30, 2009.
DHCD TCAP Application [PDF]
DHCD TCAP-Funded Projects [PDF]
Homelessness Prevention and Rapid Re-housing Program (HPRP)
Using HPRP funds from the US Department of Housing and Urban Development, the DC Department of Housing and Community Development (DHCD) and DC Department of Human Services will provide financial assistance, housing counseling, and legal services to District residents struggling to afford housing. Sixty percent of the $7.5 million must be spent in the next two years, and the full amount must be spent within three years. An estimated 680 to 800 District households will receive support as a result of the HPRP grant.  The District announced the start of the program at DHCD on November 30, 2009.
Four area nonprofits have partnered with DHS to provide eligibility determinations as well as other housing support services. Residents interested in accessing HPRP funds should contact one of the following partner organizations to schedule an eligibility determination:
Catholic Charities
Southeast Family Center
220 Highview Place, SE
(202) 574-3472
Community of Hope
1717 Massachusetts Avenue, NW
(202) 407-7774
Housing Counseling Services
2410 17th Street, NW
(202) 667-7007
The Community Partnership for the Prevention of Homelessness
Virginia Williams Family Resource Center
920 Rhode Island Avenue, NW
(202) 479-2845
Community Development Block Grant—Recovery
Additional formula funding from the US Department of Housing and Urban Development under the Community Development Block Grant—Recovery (CDBG-R) program enables DHCD to focus much-needed resources on shovel-ready community facility projects that will have an immediate impact on the District's economy.  The District's $4.9 million will assist the Barbara Chambers Children's Center in Columbia Heights and the Capital Area Food Bank in Ward 5 that serves the entire metropolitan region. 
In addition, DHCD is funding seven community-based organizations that provide support and strengthen existing small businesses, broaden the commercial mix of stores, restaurants, and services, provide technical assistance to small businesses, and provide greater access to capital for small, neighborhood-based businesses.  Further, three community-based organizations are being funded to enhance the image and overall economic viability of neighborhood business districts by improving the function and appearance of individual commercial façades.
Lead Hazard Reduction Demonstration Grant
DHCD's Lead Safe Washington program is using $2.6 million from the US Department of Housing and Urban Development to identify and control lead-based paint hazards in single-family and multi-family homes. The first project was completed in December 2009.
Neighborhood Stabilization Program
The Recovery Act significantly expands the federal government's response to the nation's housing crisis.  The first round of funding under the Neighborhood Stabilization Program was authorized by the Housing and Economic Recovery Act of 2008.  Pursuant to HERA, DHCD received an allocation of $2.8 million from the US Department of Housing and Urban Development, which is being invested in the Ivy City/Trinidad neighborhood in Ward 5 to create 50 units of affordable housing from 37 vacant properties. The District hopes to stabilize a neighborhood that, due to existing vacant buildings, could see additional instability as foreclosure activity continues to spike in the neighborhood.
NSP 1 Quarterly Reports
July 1, 2009 - September 30, 2009 [PDF]
October 1, 2009 - December 31, 2009
January 1, 2010 - March 31, 2010 [PDF]
April 1, 2010 - June 30, 2010 [PDF]
DHCD was awarded $9.6 million under the second competitive round of Neighborhood Stabilization Program funding authorized by the Recovery Act.  The funds will be invested in three neighborhoods: Ivy City/Trinidad in Ward 5, Deanwood in Ward 7, and Historic Anacostia in Ward 8.  DHCD will target the acquisition and rehabilitation and the use of down payment assistance for vacant and foreclosed properties in these communities, among other marketing and redevelopment efforts to create a minimum of 100 affordable housing units over the next 3 years. Review DHCD's application. [PDF]
DHCD was also awarded an additional $5 million under the third round of NSP funding.  The funding will be used to stimulate the housing market, generate job opportunities and revitalize neighborhoods hard-hit by high rates of foreclosure and vacancy.
Final NSP3 Action Plan [PDF]