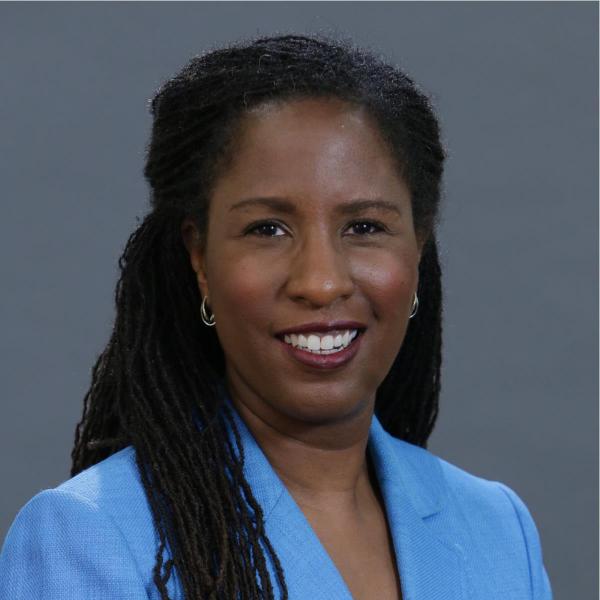 Vonda J. Orders serves as DHCD's Chief Program Officer. In this role, Ms. Orders oversees four DHCD divisions: (1) the Residential and Community Services Division; (2) the Property Acquisition and Disposition Division; (3) the Office of Program Monitoring; and (4) the Portfolio and Asset Management Division. These divisions: (1) handle all land dispositions by DHCD; (2) oversee all consumer lending programs administered by the agency including the Home Purchase Assistance Program and Single Family Rehabilitation Loan Program; (3) manage the agency's community development programs including the Neighborhood Based Activities program; and (4) conduct monitoring and compliance reviews of the agency's use of federal Community Development Block grant funds, federal Home Investment Partnership ( HOME) funds, and local funds.
Prior to becoming Chief Program Officer, Ms. Orders served as the General Counsel for DHCD. Before working at DHCD, Ms. Orders was an Assistant Attorney General in the Real Estate Section of the Commercial Division of the D.C. Office of Attorney General. She began her career as an associate in the business transaction group at Gallagher, Evelius and Jones, LLP in Baltimore, Maryland. She currently serves as one of the elected parent representatives of the Lafayette Elementary School Local School Advisory Team in Washington, DC. She has been nominated to serve on the District of Columbia Board for the Condemnation of Insanitary Buildings.
Ms. Orders is a proud "double Terp." She graduated from the University of Maryland at College Park with a Bachelor of Arts in Journalism and graduated with honors from the University of Maryland School of Law.