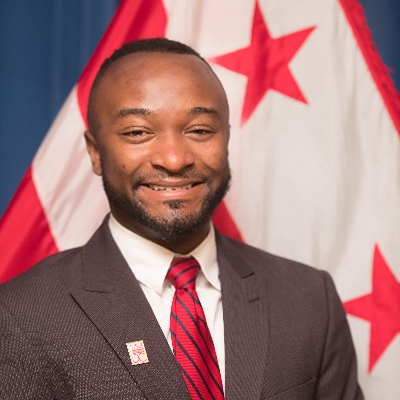 Terrance Laney serves as Special Assistant to the DHCD Director. In this role, he supports Director Donaldson by spearheading various strategic projects that further DHCD's mission to produce and preserve opportunities for affordable housing and economic development and to revitalize underserved communities in the District.
Prior to this role, Mr. Laney served as Deputy Director of the Mayor's Office of LGBTQ Affairs, focusing on engagement with the District's LGBTQ community. He began his career in public service organizing homeowners to weatherize their homes in Northwest, Washington DC and creating local green jobs. Prior to joining the Bowser Administration he served on the Congressional staff of Rep. Maxine Waters (D- Calif.).
Mr. Laney attended Georgia Southern University and received his Bachelor of Arts in Political Science with a Minor in Spanish. Mr. Laney currently resides in Petworth.