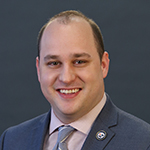 Richard Livingstone serves as Deputy Chief of Staff and Communications Director for the DC Department of Housing and Community Development. In this hybrid role, Mr. Livingstone is responsible for the agency's external presence including website, social media, advertisements, publications, and media relations. He has direct oversight of the agency's Neighborhood Based Activities Program that administers over $10 million annually in Community Development Block Grant (CDBG) and other funding to a network of Community Based Organizations to provide housing counseling, small business technical assistance, and facade improvement work in low and moderate-income communities in Washington. He oversees the District's seminal Home Purchase Assistance Program, HPAP, providing grants and loans for downpayment and closing cost assistance to over 600 first-time homebuyers annually with over $20 million in assistance. He also provides leadership and direction in support of the agency's production and preservation of affordable housing with development finance, property acquisition and disposition, and inclusionary zoning.
Before working at DHCD, Mr. Livingstone served as Mayor Bowser's Ward 2 Liaison in the Mayor's Office of Community Relations and Services. In this role he worked to coordinate the response of multiple District agencies to solve persistent neighborhood problems and tailor scheduled services to meet the needs of the community.
Previously, Mr. Livingstone served as the Assistant Director of Community Relations in the Office of Government and Community Relations at the George Washington University. He was the primary point of contact for community members and Advisory Neighborhood Commissioners on the day to day activities of the university.
Mr. Livingstone attended the George Washington University and received a Bachelor of Arts in International Affairs and a Master of Public Administration. Mr. Livingstone currently resides in the Bloomingdale neighborhood of Ward 5.