These projects provide a unique opportunity for business owners/potential business owners to learn about many diverse topic areas that will serve all the range of business sizes and needs. Topics include assistance in areas such as marketing, management, finance and strategic planning. This project will help organizations understand the complexities of small business technical assistance programs and the commitments needed to operate a successful effort. This project also details the importance of the support of community resources, local government, and public and private sector partners is needed.
Business technical assistance efforts help to develop sustainable and financially stronger businesses. These entities create jobs and generate income and investment in communities while attracting and retaining needed community goods and services.
Project Highlights
Arch Development Corporation's (ARCH) Hive 2.0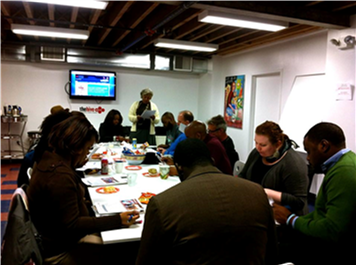 Arch Development Corporation's (ARCH) Hive 2.0 provides shared and collaborative workspace at below-market rate for burgeoning entrepreneurs and business owners. The first floor contains several retail spaces and a theater that houses art galleries, a small café, a design studio, and boutiques.
ARCH is funded by DHCD and completes a variety of business technical assistance services that support under-utilized corridors throughout the District. ARCH has also featured several projects including the Honfleur Gallery, Vivid Solutions Gallery, and other cultural programming including Lumen8Anacostia.
Location: 1231-B Good Hope Road, SE
Washington, DC 20020
Phone: (202) 733-6810
Size: 5000 Square Feet
Opened: November 2012
Services: Retail and Business Incubator Space
To learn more about this organization, visit.
ANACOSTIA ECONOMIC DEVELOPMENT CORPORATION
AEDC AT-A-GLANCE
The Anacostia Economic Development Corporation (AEDC) is a Community Development Corporation that was established to meet the overall economic needs, and to improve the quality-of-life circumstances of the District of Columbia residents, specifically those residing in the Anacostia/Far Southeast community. Over the years AEDC and its subsidiaries have been on the forefront of housing development, commercial revitalization (including small/minority business development), job creation and venture development to serve residents who live East of the Anacostia River and the District of Columbia at-large. AEDC through the Business Development Center (AEDC-BDC) continues to devote significant resources to facilitate opportunities for small businesses to start, expand and grow. Along with these opportunities AEDC helps create safe communities for residents to live, work, and patronize.
MAJOR PROJECTS
Anacostia Business Improvement District (BID) (Founding Organizer)
Anacostia Gateway Development Project
District Cablevision, Inc.
Good Hope Marketplace Shopping Center
Knox Hill Village Townhomes
The Portals
To learn more about this organization, visit.
DC FASHION FOUNDATION
The DC Fashion Foundation makes it possible to help maintain and create local jobs by broadening opportunities for creative professionals that allow them to develop and implement their talents. The DC Fashion Incubator (DCFI) is based on the successful model found in Toronto, Ontario, Canada. DCFI provides resources, infrastructure and programming that nurtures the District's budding fashion industry so that it can reach its full potential. The Incubator is comprised of for individual incubators including the, Design/Retail Incubator, Entrepreneur Incubator, Youth Education Incubator, and the Workforce Development Incubator. DCFI serves as the foundation of business support for the fashion industry in the District and a model that can be implemented throughout the US.
The primary objective of DCFI is to serve as the cornerstone of small business development and support for the fashion industry in Washington, DC by helping fashion entrepreneurs:
Develop the appropriate industry skills to become successful artisans;
Facilitate and support the launching and growth of their small businesses by providing access to shared work-space and operational resources;
Enhance their skill set by providing local training and professional development opportunities; and
Benefit from cross-fertilization and networking opportunities with other entrepreneurs and professional service providers
DC Fashion Foundation
1629 K Street NW
Suite 300
Washington, DC 20006
Fax: 866-879-8780
To learn more about this organization, visit.
Washington Area Community Investment Fund, Inc.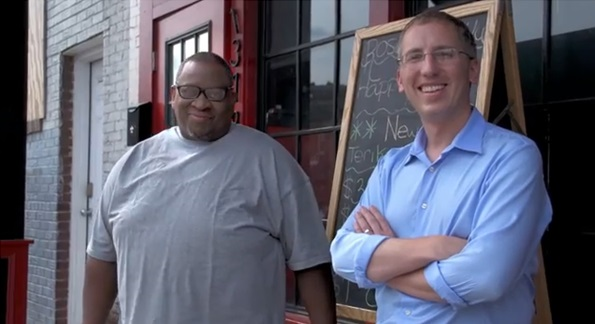 The Washington Area Community Investment Fund, Inc. (WACIF) is a nonprofit community development loan fund whose mission is to empower underserved communities and individuals in the Washington, DC metropolitan area by providing access to capital and technical assistance to small businesses, childcare centers, affordable housing developers, and community organizations.
WACIF's Main Office
2012 Rhode Island Ave, NE
Washington, DC 20018
(202) 529-5505
Hours of Operation: Monday through Friday, 9:30am until 6:00pm
To learn more about this organization, visit.