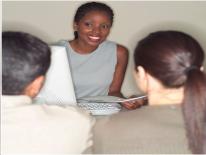 Our partner network of Community Based Organizations (CBOs) provides counseling services and training to tenants, potential homeowners, and current homeowners. Specific topics include foreclosure prevention or mitigation, credit counseling, home/budget management, homebuyers clubs and relocation, applying for program assistance, managing the home purchase process, homeowner training, apartment locating, and other services that assist residents with housing needs.
Renter assistance is also provided to aid tenants in understanding their rights and responsibilities, including issues such as potential displacement, rental/eviction counseling and ongoing apartment management. Workshops are offered by our CBO partners on a regular basis throughout the month and one-on-one counseling is available by appointment.
To participate or obtain further information on Housing Counseling Services, please contact one of our participating CBOs.
Areas of Interest: