$100,000 Made Available from Predevelopment Loan Program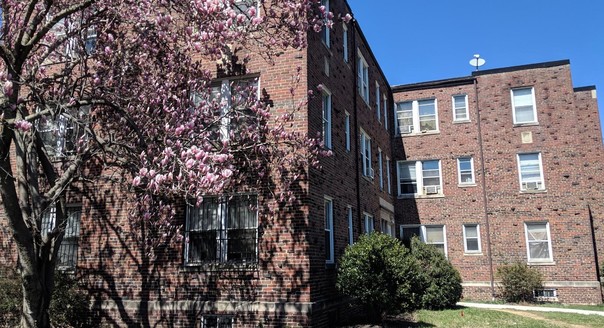 The Department of Housing and Community Development (DHCD), has closed a loan from the Oramenta Newsome Predevelopment Loan Program, which offers nonprofit developers and housing cooperatives access to capital for predevelopment costs, for an affordable housing project in Ward 4.
"Lack of upfront capital can drastically stretch the timeline for producing or preserving affordable housing units further than expected," said DHCD Director Polly Donaldson. "This resource can help nonprofit developers move their affordable housing projects forward that otherwise could be delayed."
Wesley New Hampshire LLC, an entity owned and operated by Wesley Housing Development Corporation, received $100,000 in predevelopment financing for The Hampshire, a two-building apartment complex at 5000 New Hampshire Avenue, NW in Ward 4.
Plans are being developed for the property to undergo an extensive rehabilitation that will produce three (3) additional affordable housing units increasing the total amount to 56 affordable units.
The loan program, named in honor of Oramenta Newsome, a key District housing advocate who passed in February 2018, was established by Mayor Bowser with $1 million in funding from the Housing Production Trust Fund and up to $1 million from DC Housing Finance Agency. The low-cost financing from the program will cover a portion of the expense for architectural fees and other predevelopment costs associated with undertaking an affordable housing development project.
Last fall, three projects received $100,000 each from the program for predevelopment costs; Mi Casa Inc. for a project in Ward 5; The Urban Institute for Living for a project in Ward 8; and Mary's House for a project in Ward 7.
Earlier in the spring, Manna Inc. received a total of $200,000 in financing for two projects; one located in Ward 7, the other in Ward 8. Also, Wesley Housing received $100,000 for a project in Ward 5.
In August 2019, Jubilee Housing received the initial financing from the program for two affordable housing projects located in Ward 1.